We are proud to have been joined along our pathway by committed people that believed in us, in
themselves, in their projects and who are convinced of the imperative for a profound transformation
of educational models.

Entrepreneurs, researchers, educators, students, parents, social partners, EduValley teams, leaders
and teams of the members of our portfolio are our main assets and animate our community,
particularly through our scientific council and our investment committee.
INVESTMENT COMMITTEE AND EDUVALLEY TEAM
The investment committee decides on EduValley's investments in entrepreneurial and non-profit
projects. Composed of sectorial experts but also financiers, lawyers and serial entrepreneurs, venture
capitalists or public authorities, the investment committee assesses the economic relevance of
projects submitted to Eduvalley.
They evaluate applications, interview the project leaders and propose to the EduValley board the
level and conditions of financial, human and industrial investments
SCIENTIFIC COUNCIL
The scientific council is the brain power grey matter of the group. It brings together national and
international scientists and technical experts to both define the scientific priorities and issues of the
industry and assess the viability of the various projects considered. Equipped with the knowledge
acquired through years of practice, research and personal commitment, the members of the
scientific committee have also a role of chaperone for companies and associations seeking expertise
to develop products and services with high added value.
LEADERS OF ASSETS
As the initial bearers of projects that were incubated or accelerated within Eduvalley or recruited
later to ensure their development, the management team are the company's long term assets and
are obviously at the heart of the system.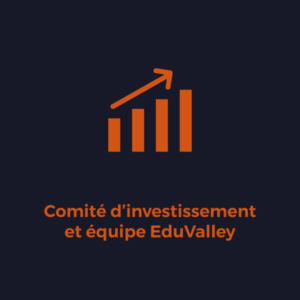 Le comité d'investissement décide des investissements de Eduvalley dans des projets entrepreneuriaux et associatifs. Composé d'experts sectoriels mais aussi de financiers, de juristes et serial entrepreneurs, de représentants de fonds d'investissement ou de collectivités publiques, le comité d'investissement évalue la pertinence économique des projets soumis à Eduvalley.
Ils évaluent les dossiers de candidature, auditionnent les porteurs de projet et proposent au bureau de Eduvalley le niveau et les conditions d'investissement financiers, humains et industriels.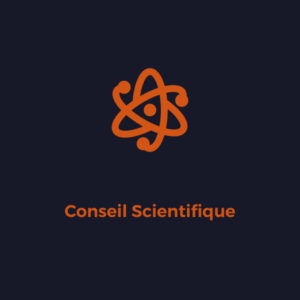 Le conseil scientifique est la matière grise du groupe. Il regroupe des scientifiques et experts techniques nationaux et internationaux pour à la fois définir les priorités et enjeux scientifiques du secteur et évaluer la viabilité des différents projets étudiés. Forts d'un savoir acquis par des années de pratique, de recherche et d'engagement personnel, les membres du comité scientifique ont aussi un rôle d'accompagnateur pour les entreprises et associations cherchant une expertise pour élaborer des produits et services à forte valeur ajoutée.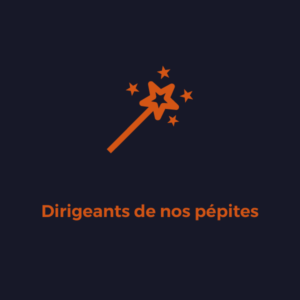 Porteurs initiaux des projets qui ont été incubés ou accélérés au sein de Eduvalley ou recrutés plus tard pour en assurer le développement, les équipes de direction des pépites constituent évidemment le cœur du dispositif.
Ils évaluent les dossiers de candidature, auditionnent les porteurs de projet et proposent au bureau de Eduvalley le niveau et les conditions d'investissement financiers, humains et industriels.
Maxime
ENS, Sciences Po, London School of Economics, Sorbonne…. The president of EduValley knows the education and research sector as the back of his hand and as proof: this serial entrepreneur has attended the most reputable schools as a student, teacher or advisor, created a dozen or so successful companies in this sector and has developed nonprofit organizations such as the "Parrains d'Avenir" for youth Empowerment.
His activities range from one to one counselling to the most complex political and economic situations. Propelled by his experience, Maxime is now a business angel specializing in innovative and promising initiatives in skills development and educational and career guidance.
With his unique touch of humor and sharp mind, this investor wants to anchor Eduvalley's place as a leader in the investment and support of pioneering projects and start-ups in the educational sector.
His passions: bow ties, theater and Albert Camus.
Bruno
Bruno has been a research professor for more than 30 years and was also a the former vice-president in charge of studies and university life at a French University.
Lecturer in Economics and expert in training and pedagogical engineering, his expertise is matched only by his passion for personal and professional development of youngsters. Bruno also contributes to the setting up of Counseling and Career Centers. He is furthermore a fine connoisseur regarding the evaluation of the quality of training and as such is a member of quality evaluation institutions.
Nick
Nick is a founding partner and consultant, with an extensive experience in the education sector. He has seven years of experience as an admissions consultant for Educa, and has spent the last four years as a Creative Arts teacher at the University of Greenwich at the Bachelor's and Master's level. He has worked for the A4E agency, for Kensington and Chelsea College, and as a specialist teacher for British prisons. Nick studied at Edinburgh Napier University and the University of Birmingham, where he obtained his Research Master's. He is also a writer, consultant and producer, and has worked on several successful movies in more than 15 countries in Africa, Europe, Asia and the United States of America.
Saranne
Saranne is a child of expatriates, and an expatriate herself. She had already experienced 11 institutions at the age of 10 and 19 at the age of 21. Faced with the difficulties of expatriation, she has made it a strength to succeed in school and professionally. Her experience has allowed her to know the world of French high schools abroad, international high schools in France and private schools in the United Kingdom.
After studying at Sciences Po Paris and a working at UNESCO, she joined EduValley seven years ago. Today, she is one of the world leaders in educational counseling and educational systems expert. She shares eagerly her experience to support families who live a life similar to hers.
Thomas
Intrepid and merciless, Thomas ensures that each project of the group is completed with success. Project management, organization and creativity are his priorities.
After dabbling in the territorial public affairs for the management of public policies in schools, in corporate communication or in local elected officials' cabinets, he chose to put his toolbox at the service of Eduvalley.
Estelle
The slightest bit of sweetness in Eduvalley's team hides a phenomenal machine: Estelle. She has engulfed all subjects to achieve her goal of providing the best support to young people: literature, law, European affairs, education sciences…
Estelle is now more than ever committed to their individual and collective success, serving as Senior Academic Advisor in a high school in parallel with her research in pedagogy at university and her activities at Eduvalley.
Very involved in issues of solidarity and equality, she examines the projects collected by the group to support them on these themes and enhance their societal impact.
Samuel
One foot in his native Thiérache in the north of France and one foot in Africa, such has been the life of Samuel Blazyk for many years. This child of Fourmies was initially involved in his region to sensitize the inhabitants to the problems of schooling in Mali. He then studied geography, Political Science and spent 10 years at the OECD.
A lot of time spent traveling around Africa, realizing how crucial training is to enable the development and economic transformation. He is now works in Abidjan for an international organization. Samuel is a pure product of the French republican school which he likes defending as it allowed him to build the professional life he wanted.
He regularly spends time responding and advising high school students or students who also want to work in international development or humanitarian action. He knows that an educational and vocational training path is not just a curriculum and diplomas! It is above all encounters, and this, no school can offer.
To overcome the challenges of education and employability, we are always open to talents of all countries, academic and professional backgrounds and of all ages.
An offer interests you? Click here to take the opportunity to join the adventure!